Let's Ride!

My original plan to photograph the hostel girls cruising The Las Vegas Strip
on motorcycles was slightly altered by the swarm of cars that
accompanied a crowded Saturday night. Las Vegas DJ & stunt biker/BMXer,
Donovan Santos (DJ Dynamixx), suggested that we cruise
the parking lot at the Thomas & Mack Center, instead...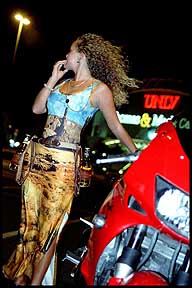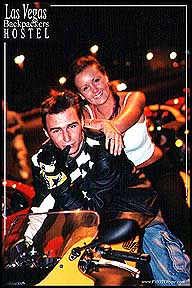 Sweet Sally Raines Joe & Susanna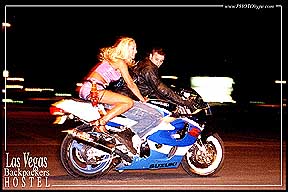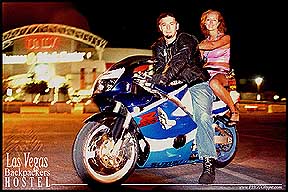 Heather Hunter of England with biker Scotty LaCombe
| | |
| --- | --- |
| | |
| | Scotty LaCombe & Heather Hunter |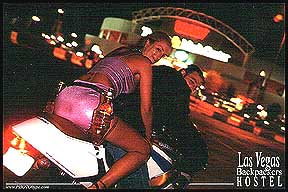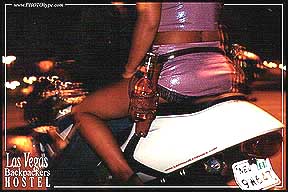 Gosh Heather... That's a nice pair of MGD longnecks!
Heather Hunter & Sally Raines

The infamous 3rd Floor...