These pictures were taken during a climb at the Tatra mountains in Poland. This was my first time & the
mountains were & still are the biggest challenge of my life. Maybe because of their mystery...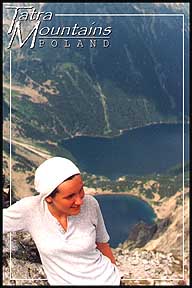 "Have you ever tried
to climb a mountain, just to
reach it's summit?"
If so, you probably know this unique feeling.
You are there & nothing else matters.
"I've done it!"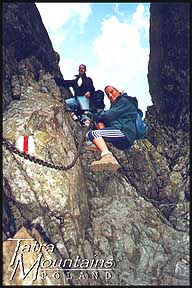 You think proudly of yourself. But after a while, even this feeling looses its importance.
You stand face to face with the enormity of beauty. You become speechless & the silent
delight pervades you. The mystic ceremony has started...
Written By: Kasia Martyka, Poland | Location: Tatra Mountains, Poland | Photograph By: Kasia's friend