5 questions & answers with Photographer: Geo D. Oliver about his travels in [ Packed Magazine ]

1st published article about Photographer: Geo D. Oliver including the cover of Backpacker Magazine [ 1st page ][ 2nd page ][ 3rd page ]


Photographer: Geo D. Oliver writes an article for [ The Flying Pig e-Zine #4 ]

Article in Dutch/Flemish language about Geo's photography on [ Moon Art Gallery ] e-Zine.


Polish language article about American road drifters & Geo D. Oliver inside [ Total Fun Magazine ]


Article about backpacker films & The Point of Travelling photography exhibition on [ About.com ]


The Point of Travelling opening party @ [ Prozak discotheque ] in Krakow, Poland


Geo's 1st written travel article published in Packed Magazine's [ August/September 2006 ]


Geo's article about the city he loves. Published in Packed Magazine [ March/April 2007 ]


Adelina Krupski [ The Krakow POST ] writes an article about PHOTOhype's 10yr. anniversary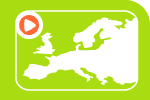 [ Cracow-Life.com ] writes in their NEWS feed about PHOTOhype's 10yr anniversary bash at Pozytywka


The hostel flyer for Kabul Backpackers [ front & back ] in Barcelona, Spain. This Geo inspired design includes text, original
PHOTOhype images of Barcelona & the impressive wall mural at the [ entrance of Kabul youth hostel ].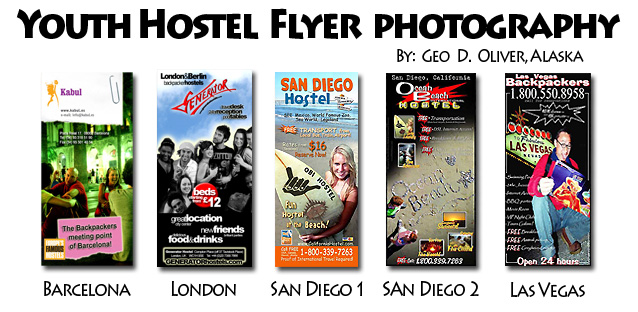 [ click on a flyer for a bigger view ]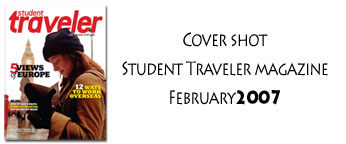 The [ February 2007 ] cover shot of Student Traveler magazine (USA)