Suzanne & Jakob of Sweden...
After I bid a bon voyage 2 The Adventures of Josh & Jules, husband & wife world travelers, Suzanne & Jakob, road with me back 2 The Surf City Hostel in Hermosa Beach, California! It was a nice drive. Kinda quiet, but that's what I expected when dealing with a married couple.
Passing several vineyards along the 101 highway, Suzanne dropped me a few hints that she has always dreamed about visiting a winery & doing a little wine tasting...
Casa De Caballos Vineyards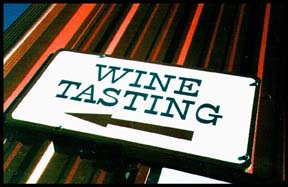 2225 Raymond Avenue
Templeton, California 93465
phone: 805.434.1687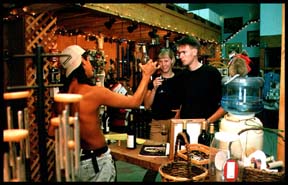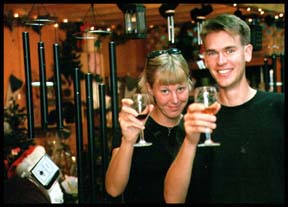 The samples The toast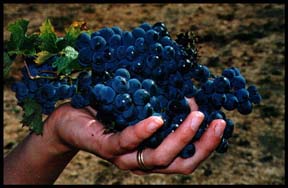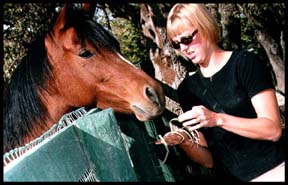 The grapes The friendly horse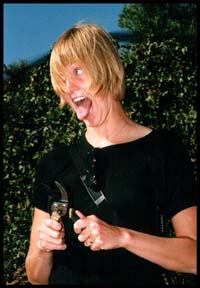 The Crazy Swede