When I first met Michael,
I was hanging out near the front desk of
the hostel on a lonely Tuesday night.

Michael had this character grin on his face & some stylish wardrobes on his back.

"I can spot a hype-crusader,
a mile away..."

E-mail: SnoopyBoySpy@hotmail.com
| | | |
| --- | --- | --- |
| | Only a true Cowboy likes 2 play with dogs | |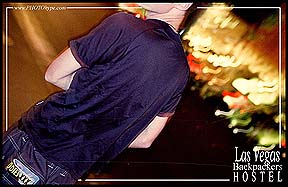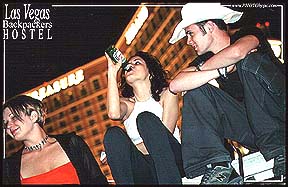 Hey Michael... Is that a XXX magazine in your pocket or are you just flirting with the Michigan girls?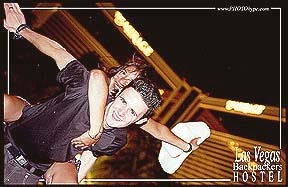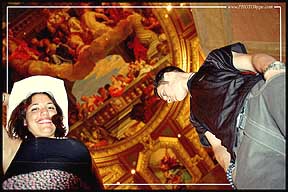 Hanging out in front of The Mirage was fun, but the ceiling at The Venetian was spectacular!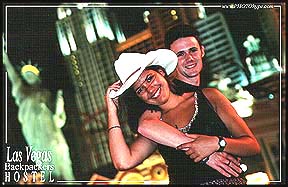 We had a great time in the magnet store & in front of New York, New York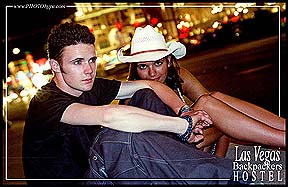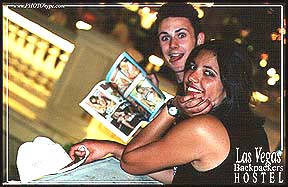 The Vegas Night Life is so awesome, however, Michael prefers the XXX magazines
Click here 2 see Eleanor's page.

[ click on logo 2 exit ]
Michael Warren · Team England · PHOTOhype.com | E-mail: SnoopyBoySpy@hotmail.com

| | |
| --- | --- |
| GEOhype PHOTOGRAPHY aka PHOTOhype.com (1997-2003). All images, letters & stories are copyrighted 2 GEOhype PHOTOGRAPHY & Geo Communications Design (1991-2003). Nothing on this site is 2 be reproduced without written permission from Geo D. Oliver. PHOTOhype.com is a very large & hyper-linked site. If you dig deep enough, you'll find the coolest stories, photographs & out-takes from my life with The Hype! | |