On this day in 1788...
January 26th
11 Ships carrying 1373 passengers, of which 732 were convicts arrived @
Port Jackson, in what is now known as Sydney Harbour.
The Captain of the fleet, Arthur Phillip, declared the settlement open & for the past 213 years on January 26th, Australians no matter where they are get on the piss & party hard!
Adam Johnson of Australia
Ex-manager, USAhostels, Las Vegas!
Ozzie, Ozzie, Ozzie!
Introduced in 1901 | Approved in 1903

The British ensign in the left hand corner is surrounded by five stars that form the Southern Cross and a sixth to represent the Commonwealth. This design was picked in a competition in 1901.There were some changes to the stars until a more precise flag was approved by the king of England.

The 6 points of the Commonwealth star was made to represent the 6 states & the 7th stands for the Northern Territory & the 6 external territories of The Land Down Under, Australia.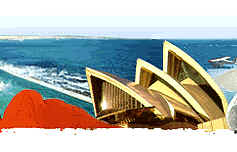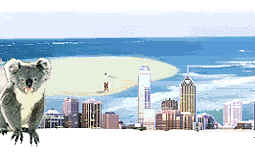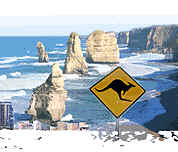 Images, flag information & designs taken from Australia.com & Flags.com